About WeeklyRobotics
WeeklyRobotics is a series of handpicked resources about Robotics that is delivered weekly in a form of a robotics newsletter. There is no fixed set of criteria how the resources are selected, however a great care is taken in making sure that the resources have a reasonable level of technical depth - allowing the reader to have a good idea about the presented concepts or providing supporting resources that extend the topic.
About the author
Mat is a robotics consultant with experience working on drones, mobile and industrial robots as a robotics engineer and a software developer. To learn more about the author please visit his consultancy website.
Robotics for the planet
As of 1st of January 2019 Mat is a proud partner of 1% For the Planet, pledging to donate 1% of sales to environmental non-profit organizations. This means that any profits made by Weekly Robotics will help make our planet a better place.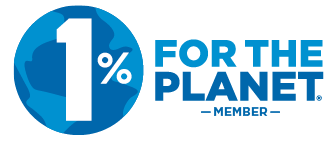 Sponsored content
We offer advertising in the form of sponsored content in a dedicated section of the newsletter. If you would like to reach audience dedicated to robotics then please get in touch with us for more details.
The following considerations apply for the sponsored content:
It can only appear in the dedicated section
There is a hard limit of 3 sponsored entries per issue
All entries need to be related in some way to Robotics
The entries need to be formatted in the same way as any other input of the newsletter (header, link, and description)
Careers
Would you like to advertise a career opportunity with WeeklyRobotics? Please send an e-mail to careers@weeklyrobotics.com with the following information:
Company name
Short company profile (one sentence)
City and a country (also a state for the US) where the position is placed
Advertised position (Use "various positions" if more than one position is to be advertised)
A link to the career opening description
Please note that being featured in the careers section is free of charge!
Get in touch
If you have any suggestions about WeeklyRobotics or would like us to include your project in one of the issues please feel free to contact us.